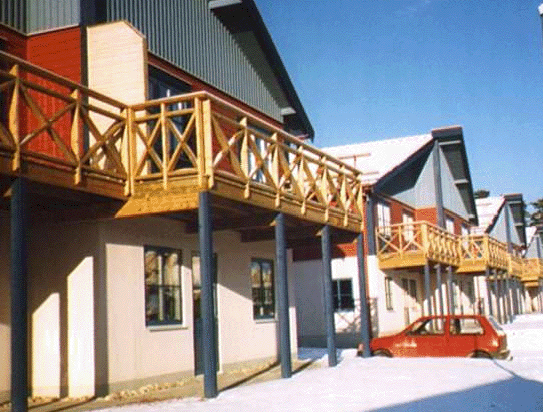 RESARO,
A MOISTURE- PROOF, ENERGY EFFECTIVE, ENERGY SMART,
SUPER INSULATED RESIDENCE
MEET, WITH GOOD MARGINAL, THE DEMANDS FOR PASSIVE HOUSE's IMPENETRABILITY AGAINST DRAUGHT AND ENERGY CONSUMPTION
CIRCULATED HEATING AND VENTILATION AIR
FILTERED CLEAN INDOOR AIR ALLERGIES FRIENDLY
SOFT UNDER FLOOR HEATING IN ALL FLOORS
SMALL HOUSES, OFFICES, DAY CARE CENTERS, NURSERY SCHOOLS AND APARTMENT HOUSES
IT IS NOT MORE EXPENSIVE TO BUILD AN ARCHITECTURAL DRAWN VILLA, RESARO, THAN TO ERECT A CATALOG HOUSE.
BUT YOU WILL GET THE SUPERIOR COMFORT AND QUALITY OF A STONE HOUSE
REFERENCE VILLAS WITH PHOTOS AND PHOTO SLIDE SHOWS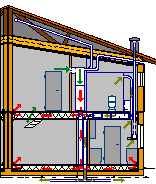 If you want to build new house with.......

A low temperature system with "soft" under floor heating, initially for the ground floor, or for both floors.

A good indoor climate with the supply air and the outdoor air for ventilation filtered and cleaned.

With a simple possibility for cooling of the top floor on hot summer's day, and thus the rest of the house.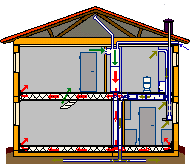 No risk of mold from moisture.

A simplified heat and ventilation installation. Simplified electric wiring and piping for water, as well as sewage.
Unique accessibility for all installations in the future.

Movable electrical sockets along the outer walls.

Lower housing costs, with
Lower cost for insurance and financing owing to
A reliable and environmental construction (less risk of damages from water and moisture, etc.)

Great flexibility, with possibility to influence the planning at a late time.

....................... in that case we suggest You to spend some minutes for the The RESARO-system page

and also read
The Information about the RESARO system for small houses

(text appendix)

A concrete element of a structural framework, with a patented web, for casting of chords and slab in one single operation.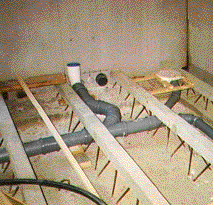 Plenty of space for ducts and piping under the floor and through the beams, without cutting of holes.

Extended spans, eliminating normally the need for a load bearing interior wall.



THE TECHNOLOGY PAGE

Air inlet behind skirtings
Movable sockets

A new joining method for precast building elements, course cast walls, together with thin-plate floors or suspended structural floors.

Overlaying wall elements loads the lower supporting wall element centrically and vertically.

The design eliminates the need for vertical T-beams in the load-supporting plate of the wall.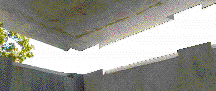 Thermal bridges are entirely eliminated.

A four-storied house can be erected with a just 100 mm thick concrete slab.

Gives the opportunity to cast with more simple casting methods and saves reinforcement.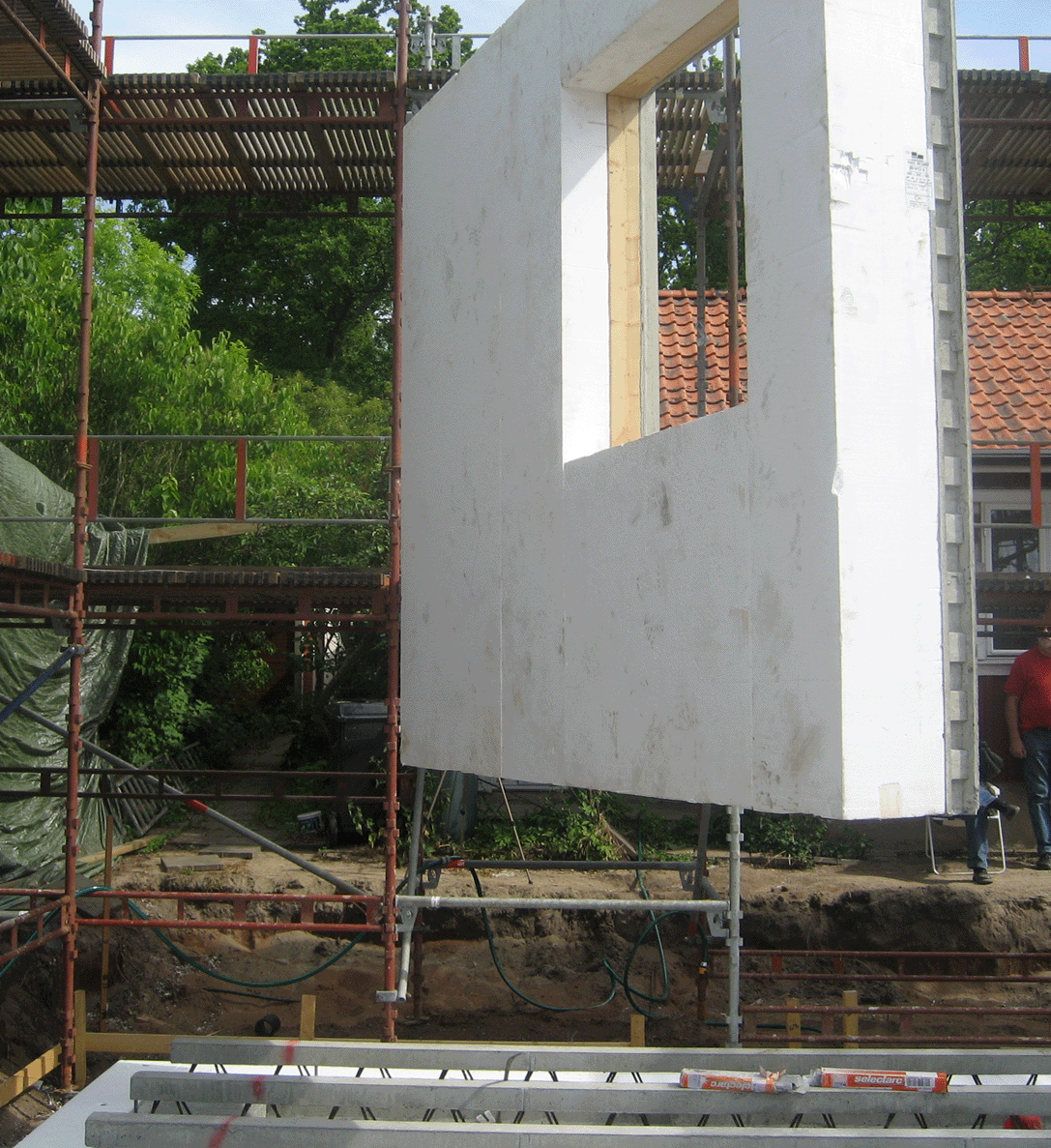 Resaro super insulated outer wall is 400 mm thick. Same thickness, (300 mm), on the insulation from ground to roof. Also at the support zoons of floor element.
U-value less than 0,1 W/kvm degree. Plastered surface.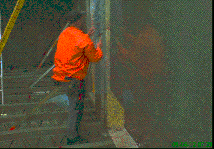 Please mark the mirror image in the concrete wall surface
- Now Resaro delivers surfaces that no other can do.

THE TECHNOLOGY PAGE, THE RESARO WALL

RESARO WARM FOUNDATION, ALSO FOR WOODEN HOUSES


With the Resaro element in the foundation instead of a cast slab on ground, you will get the most of Resaro's advantages in a wooden house.

This also is valid for mass produced houses being erected in blocks.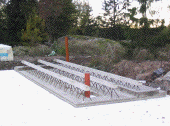 Bottom element during assembling.

MANY RESARO VILLAS ARE COMPLETED BY THE OWNERS "SELF BUILDERS" USING LOCAL CRAFTSMAN AND OWN WORK OF VARIOUS QUANTITY.

YOU BUY DIRECTLY FROM THE FACTORY.
RESARO MAKE DRAWINGS FOR FOUNDATION, INSTALLATION WORK AND CONSTRUCTION DRAWINGS FOR MANUFACTURING.

REFERENCE VILLAS WITH PHOTOS AND PHOTO SLIDESHOWS